Active Holidays in the Black Forest
Make yourself a treasure hunter
We invite you to have a look at our recommendations for your active holidays in the Black Forest. These should make it easier for you to plan and then happily anticipate your tours and activities before your arrival in our beautiful ***S Hotel Hirschen.
The Black Forest is a real holiday treasure. Discover the variety of precious stones nature presents to us here. Mineral resources, silver and ore were exploited for centuries in the closeby valleys Kinzigtal and Wolftal. Here in Oberwolfach you can visit the depths of a silver exploitation. Naturally there is more than mineral resources and stones to be discovered. Let yourself be taken away by the beauty and surprising diversity of the Black Forest..
Enjoy your individual treasure hunt during your active holidays in the Black Forest!
Mineral resources: fascinating gemstones. To be discovered in the visitor's mine "Silbergrube Wenzel" in Oberwolfach and in "MiMa" - museum for minerals and mathematics.
Natural resources: Green valleys and wooded highlands with stunning panoramic views. Fairytale-like trails through the forest and great biking paths. Your bit of wilderness here in the Black Forest National Park.
A resource for your mind and soul: Black Forest houses just like in a children's picture book and pure, authentic cosiness. Comforting calm and gargling creeks. Cows and sheep on vast grasslands, deer in huge, caged areas and - with an ounce of luck - you can even catch a glimpse of them in the wilderness.
Culinary treasures: Enjoy the genuine Black Forest taste - including the famous Black Forest Cake.
Regional treasures: Discover traditional handcrafted goods, such as glassblowing and original country-side life, just like in earlier times in the nearby open-air museum "Vogtbauernhof" or in the Forest-Culture-House (Wald-Kultur-Haus).
Adventure treasures: Along its' serpentines, the legendary Black Forest high Road "Schwarzwaldhochstraße" takes you to splendid destinations: Immerse yourself in traditions kept alive and real wilderness. Climbing Park in Biberach, Zipline Park " Hirschgrund" and many more.
The Black Forest - a unique jewel
Experience first-hand the Black Forests' countless beautiful sights
- it is the perfect location for your active holidays
You don't need to worry about gathering information about hiking tours or how to get on track - you can simply start your hike right from your accommodation Hotel Hirschen in Oberwolfach. Cyclists can directly join a cycling route that takes them through the valleys of Schiltach, Gutach and Kinzig.
Who wants to enjoy idyllic Black Forest village flair will love a trip to the closeby village Wolfach. And concerning your day trip options: No matter in which direction you'll head off, be it to Feldberg/Triberg or Freudenstadt/Baden-Baden - You won't miss out on a multitude of viewpoints and adventure sights on your way. Also, lake Constance and the French Alsace region are easily reachable.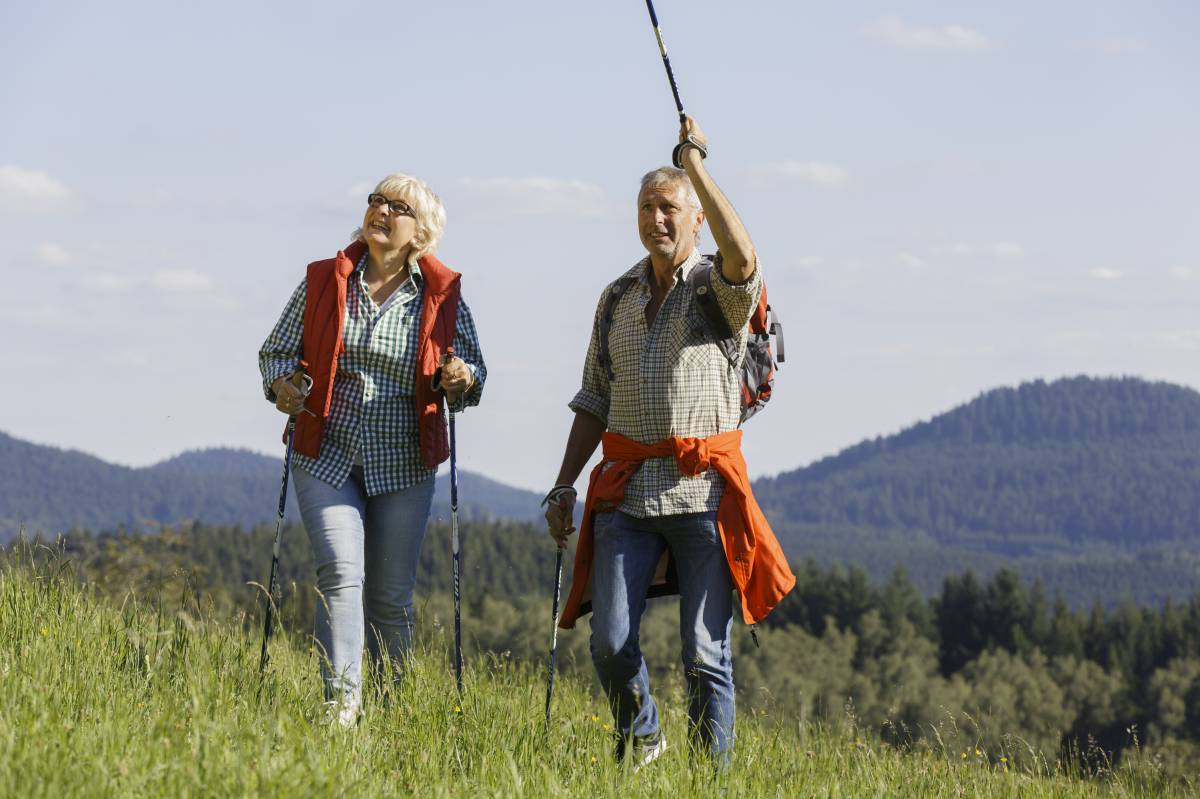 Active holidays in the Black Forest
with Hotel Hirschen's Service Plus
Thanks to the following services, our team makes your active holidays in the Black Forest easy and comfortable.
Bicycle Rental
Laundry Service
Equipment Rental: Walking and hiking sticks, backpacks
Lunch & snack backpack
Thanks to our bonus card you can use public transportation through the Black Forest for free.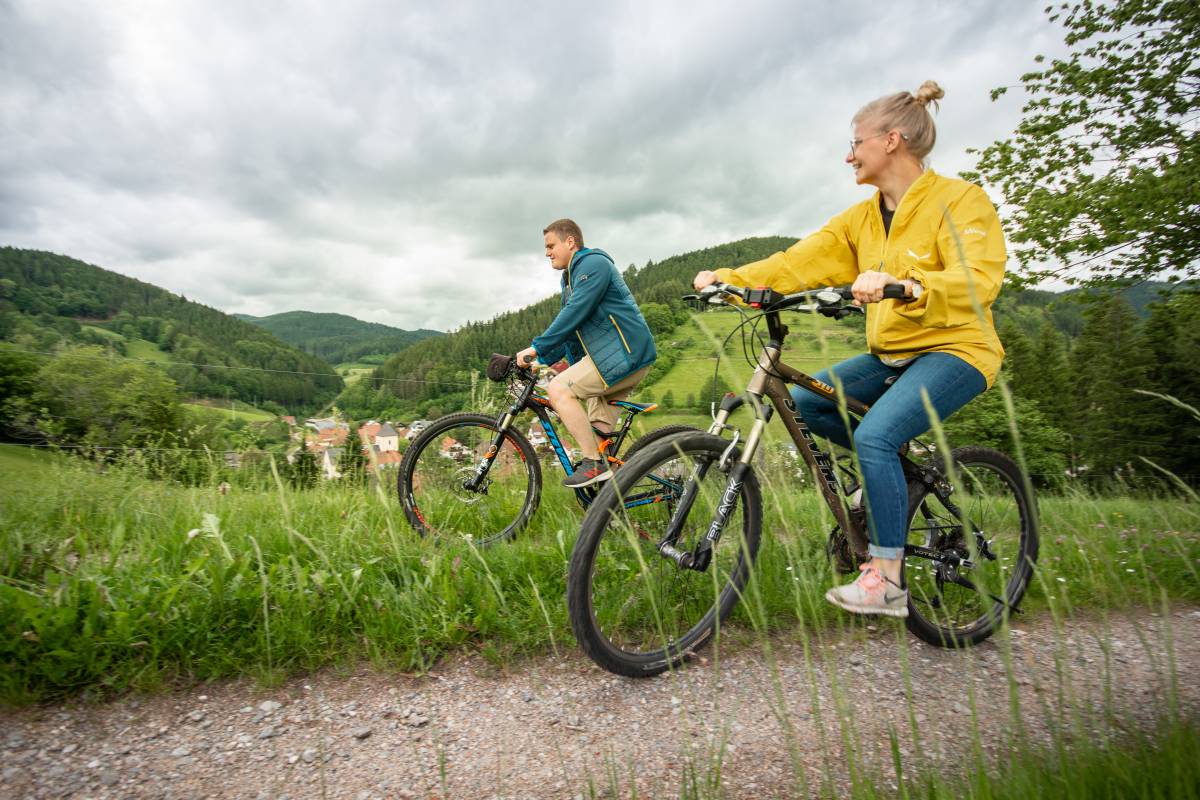 Feel and experience local authenticity in the Wolftal valley
We, who call the Wolftal valley our home, make sure to keep old traditions alive. Join us for Carnival in February, our iconic Maypole celebrations or folk dances in the summer and be inspired by real handcrafted artwork and winterish specialties on our beautiful Christmas markets. Also, the animals surrounding us want to be discovered. Did you know that Atlantic salmon counts among the many species you can find here? You will learn much more about them during your visit of Oberwolfach's salmon breeding farm. In the alternative Wolf- and Bearpark Bad Rippoldsau you can see wolves.